ABOUT US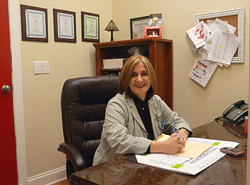 Lincoln Medical Center is a private medical practice located in the prominent neighborhood of Lincoln Square. All staff members share a commitment and belief in providing high quality, cost-effective medical care in a family friendly environment.
At Lincoln Medical Center, we believe patient care starts with open communication and ample time schedules for all patients.
Being a private practice allows us the flexibility to accept a variety of insurance plans. We are an office that believes in trying to schedule our patients as soon as possible to be seen by the physician for any problems.  In addition, we have an onsite lab and EKG services available to all patients.
Lincoln Medical Center has been serving Chicago for the past two years. We are looking forward to many more years and seeing you in our office.